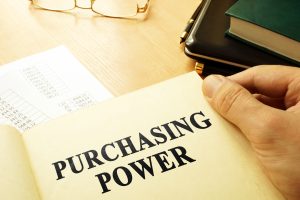 The Point
From The American Lawyer, January 31 edition (subscription required), reporting on an annual survey of U.S. law firms by Wells Fargo Private Bank Legal Specialty Group:
"Firms also told the Wells Fargo researchers that they expect to implement standard rate increases of between 6% and 7% this year, on average, which would be a 'modest increase' over the 5.7% that Wells Fargo tallied for 2021."
Note that this 6% to 7% number is not a third party prediction. It's what the law firms themselves say they intend to demand.
This Matters to Your Business
1. 6% to 7% is a material increase. Not a "modest" one.
2. And it's unjustified, because most law firms are doing little to become more cost efficient.
Last week, J. Stephen Poor, Chair Emeritus of Seyfarth Shaw LLP, an AmLaw 100* international law firm, interviewed Bea Saravello and Brad Blickstein, the two lead authors of a recent report on law firm tech and process improvement. He summarized their findings:
"Most recently, they released a two-part report on innovation adoption in law firms, which provided fascinating insights on the current rates of adoption — spoiler alert: the numbers are low …."
You can read the report by accessing it (for free) here.
…
Business law is run by outside law firms and inside law departments. Each group consists entirely of lawyers. Almost everyone on a general counsel staff began his or her career in a law firm. With minor exceptions, law firm alumni who work in-house accept uncritically the business model — and therefore the work methods — of the law firms where they got their start.
No condemnation implied on my part: I began in a large law firm, and later became associate general counsel in a Fortune 500 corporation. It was not until I moved from the attorney side to the client side of the client / lawyer table — as general manager of a division — that I understood the inefficiency of the legal profession's work methods.
Because …
CEOs, CFOs, and Boards understand the reality of purchasing power. Lawyers in-house, for the most part, don't.
And lawyers in outside firms are just fine with that.
Jeff Carr, is a pioneering former Fortune 500 general counsel. He has been good enough to spend time with me, and share his  insights. I profile him and his work here, here, and here.
Here's what Jeff Carr tweeted yesterday in response to the above Wells Fargo report about law firms' reported intentions to increase their standard rates by 6% to 7% in 2022:
"Rate increases are fine — as long as they are offset by increased efficiency … But providers misperceive their market power & many seem to consider annual increases tantamount to entitlements … wholly because buyers don't understand their power! GCs [general counsels] / CLOs [chief legal officers] — High time to walk with your fees!"
The disciplined, arm's-length interactions common between other corporate functions and their vendors are largely absent from the law function's interactions with outside law firms. CEOs, CFOs, and Boards need to step in and inform general counsels and chief legal officers that they are not exempt from basic cost management standards. 
* 100 highest gross revenue-earning law firms in the United States.