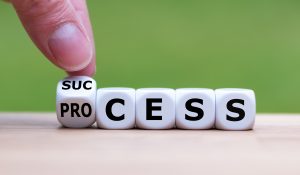 The Point
Recently the Arizona Supreme Court granted Axiom Law authority to provide licensed lawyers and their legal advice directly to businesses that do not have a general counsel or other full-time attorney on their payroll.
This matters because attorneys' bar regulations in the U.S. (except in Washington, D.C.) have prohibited such a direct offering by any entity owned by persons who have not been licensed to practice law.
In over 20 years of providing qualified attorneys to businesses that do have full-time in-house counsel, and currently generating in excess of $1 billion in annual revenue, Axiom Law is renowned for two traits:
The high quality of the lawyers it provides to companies; many of whom have practiced law with prestigious traditional law firms or Fortune 500 general counsel offices, lots of them with Ivy League pedigrees, etc., and
Fair charges to their corporate clients. Unlike traditional law firms, Axiom Law does not bill by the hour.