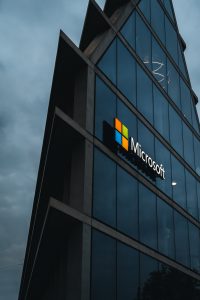 Further to my post of February 16, one more insight conveyed by Microsoft's Jason Barnwell in his keynote at the Strategic Knowledge & Innovation Summit for the legal industry on January 13:
"Honestly, we need to get lawyers out of the middle of stuff when it's a low-value thing".
A corporate law function needs a lawyer's knowledge for every service it delivers to the business. But it doesn't need a lawyer's personal involvement every time it performs a routine task.
Routine, low-value legal tasks are where carefully designed processes — sometimes technology-enabled — can deliver a legal service to the business without a lawyer's personal involvement on each occasion of delivery. To be sure, well-qualified attorneys are imperative at the design phase — for instance, to draft appropriate contract language. But their expert advice can be integrated into standardized processes — again, often with the use of technology — in a way that eliminates the need for constant personal interaction with an attorney.
Nevertheless, mother-may-I sequences requiring personal involvement of an individual lawyer for even the most repetitive functions are the legal profession's go-to move. But it's a wasteful habit.
First, such personal, lawyer involvement calls for the most expensive tool in the law function — the time of licensed legal counsel. Law firm lawyers benefit from more hours billed. And it "justifies the existence" of in-house attorneys required to be repetitively (and needlessly) consulted on such occasions.
Second, this makes for corporate-counsel-as-business-bottleneck. The time delay frequently caused by the logistics of personal consultation with an attorney imposes its own costs on operational effectiveness.
…
Consider, as one example, the standardization and automation of non-disclosure agreements.
Based on my experience with general counsel personnel at Whirlpool Financial and GE, where I was a business executive (not acting as legal counsel), review of non-disclosure agreements consumed inordinate amounts of in-house counsel time (not to mention my own time).
Providers like Icertis, Ironclad, and Onit — just to name 3 — provide software that incorporates the best advice of a company's attorneys into vetted clauses for recurring non-disclosure agreements. Those vetted clauses are "built" through a lawyer-guided software application by sales people, deal-makers, or non-lawyers ordering goods or services for the business. Minimizing the need for face time with the attorneys themselves.
"Getting lawyers out of the middle of stuff" in routine, low-value legal tasks, is vital to freeing up attorney bandwidth for higher value legal work, and, ultimately, to making better use of your company's money.