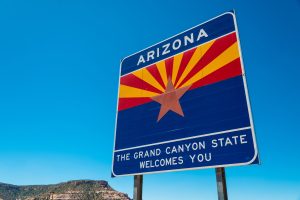 The Point
My previous article reported that an internationally prominent alternative legal services provider (ALSP), Axiom, had launched a law firm as its wholly-owned subsidiary in Arizona — with operations and offerings of both ALSP and law firm fully integrated into each other. Last year, Elevate Services, another internationally prominent ALSP, launched its own, wholly-owned and fully-integrated law practice in Arizona under the same regulatory reform that Axiom enjoys.
(An ALSP is typically owned by a legal entity such as a corporation, and offers automated business processes and technologies that do routine and recurring legal tasks more efficiently, more cheaply and more accurately than law firm attorneys or in-house counsel typically can.)
In considering the implications for businesses located outside of Arizona (and outside of Utah, which has enacted similar reforms relating to law firm ownership), I saw two possibilities.
First, might the other 48 states adopt reforms like Arizona's and Utah's that allow a business entity like a corporation operating an ALSP to own a law firm? Very unlikely any time soon, I suggested. In the U.S., our legal profession's opposition is too united — and too vehement.
Second, might integrated ALSP / law firm services authorized by Arizona or Utah law be offered outside of those states under the existing regulatory framework that has long enabled, say, a New York-headquartered law firm to service clients throughout the U.S.? This looks a lot more feasible.
This Matters to Your Business
Crispin Passmore consults to law firms and in-house counsel departments, and is an expert on bar authorities' regulation of law practices in the U.S. and in the United Kingdom. As it happens, he advised both Axiom and Elevate on their formation of integrated ALSP / law firm combinations under Arizona's law practice ownership reform provisions.
Passmore cautions against viewing either Axiom's or Elevate's developments as "an Arizona-only move":
" … It is possible to serve many clients across the U.S. from an Arizona [entity] — just like New York law firms operate U.S.-wide. Having advised Axiom and Elevate … I am used to developing models that minimize the impact of many protectionist regulations. The opportunities that flow from Arizona are very significant for those that look deeply at the market opportunity."
Because …
Passmore portrays traditional law firm leadership in the U.S. as an impediment to pragmatic, business-minded modernization in legal services:
"The advantage I see for Axiom and the others is that they don't have the barrier of law firm partners controlling sales … For the 'run-the-business' part of the market, some partners' resistance to fixed prices, value, technology, process, pace standardization and non-lawyer delivery [of specified work] prevents law firms from utilizing even the capabilities that they have built.
"Axiom will go to market through dedicated sales teams — people that understand the client's needs and constraints and deploy whatever part of the Axiom toolkit, be that flexible talent, regulated [formally licensed by bar authorities] lawyers or some other offer, as is best suited to the problem …."
Innovators like Axiom and Elevate may be poised to borrow a page from long-established law firms in New York, Chicago, and LA — and work within the existing regulatory system — to export their cost-effective, fast, and reliable legal services beyond Arizona's borders.