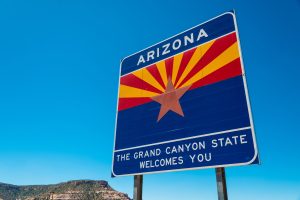 The Point
In every U.S. jurisdiction except Arizona and Utah: "A lawyer or law firm shall not share legal fees with a nonlawyer …." (With exceptions set forth here that don't apply to this discussion).
In plain terms, American Bar Association Rule 5.4, and its counterparts in the legal "ethics" canons of the other 48 states, says that lawyers — and no individual or entity other than lawyers — may have any ownership interest in a law practice.
Not a Big Four accounting firm that fields its own teams of attorneys. (In contrast with England & Wales, or Singapore, or Spain, or Canada).
Not an alternative legal services provider (ALSP) that "segments" services ranging from the most sophisticated one-on-one legal advice to automated business processes that do routine and recurring legal tasks more efficiently, more cheaply and more accurately than law firm attorneys or in-house counsel. (Again, in contrast with England & Wales ….)
This Matters to Your Business
Because Arizona dropped its version of the above "Rule 5.4" in 2020, Axiom, an ALSP, can break that barrier to serving its clients' needs. See here (subscription required), and here).
Matt Levine, managing partner of the Arizona law practice that ALSP Axiom recently formed:
"By creating a firm unencumbered by billable hours and the traditional partner pyramid, [our] lawyers are freed from prioritizing firm economics over client-centric values. Instead our attorneys can place their singular focus on providing clients with practical, commercial-oriented legal advice … the model responds to the growing client outcry for high-quality, flexible, cost-efficient counsel."
David McVeigh, Axiom's CEO:
"Historically, outside counsel has been the most expensive legal cost — and it's only getting more so. Despite the looming recession, law firm rates are anticipated to jump between 7-8% this year, representing the largest increase in the last 15 years."
Catherine Kemnitz, Axiom's Chief Legal Officer:
"It is not a traditional law firm … It does not have the trappings of very high overhead, the trappings of imposed billable hours requirements … That allows … the firm itself to ensure that the rates are effective and attractive in a way that the traditional law firm cannot".
Because …
Last year Elevate Services, another internationally leading ALSP, launched its own law practice in Arizona under the same reform provision Axiom enjoys.
Which leads to this question: will integration of ALSPs with full-fledged law practices by Elevate Services and Axiom, by means of Arizona-authorized law firms, be able to offer services to businesses outside Arizona (or Utah)? That might happen in two ways:
First, bar authorities in other states could remove their versions of Rule 5.4. Recent developments in California, Illinois, New Jersey, New York, and other states — and the American Bar Association's 2022 Resolution 402 urging retention of Rule 5.4 by state bar authorities — reflect a legal profession overwhelmingly committed to this anti-competitive barrier. I don't see this changing any time soon.
Second, existing regulatory treatment of multi-state law practices indicates that ALSP Elevate Services and ALSP Axiom may be able to serve clients throughout the U.S. Just as many Big Law firms head-quartered in cities like New York, Chicago, or Los Angeles serve client companies nationwide.
My next article will address this second possibility.