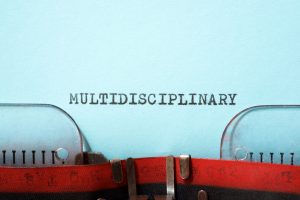 The Point
"Corporate Legal". For decades this phrase has referred to people who have been formally trained and experienced in only one discipline: law. And these people have had just one function: advice and representation on how statutes and regulations — and the courts and government agencies that apply them — could constrain a company's actions and assets.
Under this traditional view, greater demands on the company from the legal system simply call for … more attorneys. This is how most attorneys in-house and in law firms still view law function capacity.
But Legal can't keep pace with the legal system's skyrocketing demands without scaling that capacity. And such scaling demands skills beyond those acquired in Juris Doctor programs and preparing for bar exams.
This Matters to Your Business
Consider this from Lucy Bassli, former Associate General Counsel of Microsoft, and renowned expert on the corporate law function:
"The attorney's job is still to deliver that legal advice from the law firm.
"The attorneys don't need to be process experts.
"They don't need to be a green belt in Six Sigma.
"They don't need to know how to architect solutions.
"But they need to know when to bring in all the people who know how to do that other stuff."
Because …
But there's a complication: lawyers as a group too often look down on "all the people who know how to do that other stuff". Too many devalue the work of colleagues in Legal who lack a Juris Doctor and bar license. So they default to adding more lawyers when the legal system's demands on the business increase.
Organizational psychologist, and former trial lawyer, Dr. Larry Richard puts it this way:
"'Really, this is a widespread and embarrassing problem that lawyers can't seem to overcome … In nearly 30 years of researching the lawyer personality, the most consistent two findings are that lawyers are unusually high in Skepticism … Their high Skepticism may play out in two ways …
"First, the obvious: they may be slower to accept professionals with training other than a law degree simply because that's what skeptics do.
"But there's a second, more subtle possibility: lawyers are not only more skeptical to begin with — they actually reinforce this personality tendency every day due to the nature of practicing law … Good lawyers are always 'issue spotting', i.e., looking for problems, asking what could go wrong, questioning people's motives, etc. …
" … [Lawyers] are more threat-sensitive, and as a result we tend to 'circle the wagons' — we trust people who are 'like us' and become suspicious of others we see as different …"
Hence lawyers' near-universal use of the term "non-lawyer" to designate anyone from a legal operations professional, project manager, software engineer, or accountant in their organization who lacks the credentials of which they are so jealously proud: a Juris Doctor degree and a law license.
This is why — despite the practice of placing attorneys in charge of corporate law departments and law firms — I believe that proven general managers should be in charge of Legal. Leaving lawyers to perform those tasks that really do require Juris Doctor and bar credentials.
Attorney and law practice expert Karen Skinner offers this advice to legal organizations seeking to scale their capabilities: "Optimize legal & business processes, add automation if it will increase productivity without adding any more people …. Consider lower-cost resources before adding associates [lawyers]."