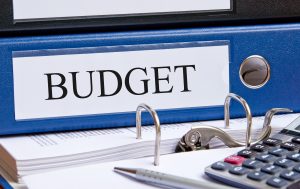 The Point
1. Historically, matters handled by law firms have comprised well over 50% of corporate Legal's expenditures (Wolters Kluwer LegalVIEW Insights February 2023).
2. Though the vast majority (71%) of corporate clients want their outside law firms to create and manage to budgets on the matters they handle, only a distinct minority (29%) report that their law firms actually do so. (Minding the Gaps: Are You Getting What You Need from Outside Counsel? Thompson Hine 2023.)
3. Despite in-house counsels' "demands" for budgets on law firm matters, in the form of so-called "outside counsel guidelines", this disconnect has persisted for years.
4. Therefore, it's up to CEOs, CFOs, and other P&L-minded executives to fix this problem. By leveraging their companies' purchasing power, to get the budgetary discipline their law firms mostly refuse to provide, and that their in-house lawyers won't enforce.
This Matters to Your Business
For the "71%" reported by the survey mentioned above, outside counsel open a file on a business client's legal matter, and then start billing for the time consumed by its partners and associates. This is remarkably like entering a metered taxicab, and then paying what the meter reads at your destination.
Even so-called "budgets" of the "29%" of law firms cited above lack a certain foundation", according to Toby Brown, renowned law practice and pricing expert. In a June 1, 2023 article entitled "Measuring Against Nothing (Or, Budgets Without Scope Aren't Really Budgets)" he wrote:
"When I looked at the scoping/budgeting process within a law firm, I realized that attorneys, as well as pricing and [legal project management] teams, struggle to develop functional scope for each engagement … The problem is that even though attorneys are the legal subject matter experts … and have interaction with clients who ultimately determine value, they do not have – or are willing to spend – the time to develop scope for a meaningful budget in collaboration with pricing and [legal project management] teams.
" … No Scope = No Real Budget [author's own emphasis]."
Because …
What's missing in the process of setting meaningful budgets and creating realistic work plans for legal matters? Careful forethought, in collaboration with the client company, by the lawyers who will be doing the actual work.
Taking the time for such detailed, advance preparation is exactly what outside counsel stoutly resist. This cannot be delegated to others. Yet attorney time spent on such spadework, however necessary to creating a budget for costs and punch list for actions, cannot be billed to the client.
Therefore, decisions on the company's objectives for the legal representation are not made thoughtfully, and in advance. Instead, they are left to ad hoc, seat-of-the-pants calculation, made on the fly.
In his book Management: Tasks, Responsibilities, Practices, Peter Drucker wrote: "A managed expense budget is the area in which a business makes its real decisions on its objectives."
Law firms' failure to do what's necessary to create such a budget renders meaningful "management" impossible. Impossible because the lawyers who will do the work fail to collaborate with the business on "real decisions on its objectives".
It's up to management to make corporate Legal fix this, because lawyers in firms and in-house simply decline to try.