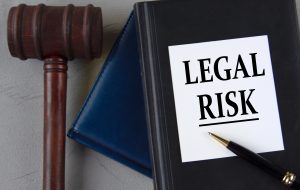 The Point
My viewpoint comes from firsthand experience.
As a lawyer who accepted a corporate client's offer to run one of its divisions 10 years into my legal career, I was blind to basic management disciplines until I had to answer to the P&L as a general manager.
Before changing places at the client / lawyer table, I did not appreciate the contrast between the practical skills and commercial instincts it takes to run a successful business, on one hand, and the narrow technical perspective I had acquired from my Ivy League law school and top-rated Wall Street law firm, on the other.
Conventional wisdom has long dictated that general counsels, whose "management" experience consists mainly of handing assignments to other lawyers, should run Legal on their own. But their failure to control spending, their reliance on legal fire-fighting instead of systematic prevention, and their sluggish efforts at efficiency innovations, all call for a proven executive — not an attorney —  to run this vital business function.
This Matters to Your Business
Legal's status quo in 2023:
1. Spending by corporate Legal is simply out of control.
Average legal spending among companies rose 29% year-over-year. June, 2023 Association of Corporate Counsel Benchmarking Report.
Fewer than 30% of companies made their law firms set a budget for tasks assigned to them (let alone manage to that budget afterward). 2023 Thompson Hine survey.
Last year a mere 12.4% of matters assigned to law firms used alternative fee arrangements (fixed fees with a success premium), which are the chief antidote to soaring hourly bills. LexisNexis CounselLink® 2023 Trends Report.  
2. Corporate Legal lacks systems to avoid litigation and regulatory enforcement actions before they materialize. 
When I moved from practicing law to the other side of the client / lawyer table, I found that lawsuits and rule violation proceedings didn't just happen. They arose from an operational failure somewhere in the company.
Lawyers ought to anticipate such failures by precautionary protocols, but they don't. Here are a couple of approaches from other professions and industries:
After Action Assessments
When used in Legal this would examine lawsuits against the company, regulatory prosecutions, or other past mishaps for lessons about future prevention. "Strategies for Learning from Failure", Harvard Business Review, Professor Amy Edmondson.
Early Warning Protocols
For instance, a general counsel would provide the CEO of a financial firm with talking points for the sales staff about a new SEC rule. Rationale: CEO involvement signals management's seriousness about compliance, and periodic reporting mandated from the sales staff would enable Legal to look for red flags rather than wait for a fait accompli in the form of administrative action against the company.
3. Legal's efforts at efficiency innovations are sluggish at best.
Both law firms and corporate law departments stonewall technology adoption and process improvement that could save money, save time, and increase the accuracy of their work product.
As an example, alternative legal service providers (ALSPs) offer law firms and corporate law departments the latest legal technology and most sophisticated workflow processes.
Renowned law practice expert Bruce MacEwan: "Our data shows 3, 4, 5, as much as 7 times" greater cost efficiency using an ALSP as compared to using a law firm, with equal or greater work product quality. Despite ALSPs' cost efficiency, Mr. MacEwan was surprised at a disconnect in their data.
94.7% of general counsels opined that ALSPs were the most effective tactic available to them, yet only 8.8% said they were actually using ALSPs.
Because …
With the legal system's persistently increasing demands upon business enterprise, this corporate function's status quo in 2023 is unacceptable.
Of course, only qualified, licensed lawyers, whether in law firms or in-house, should be allowed to handle corporate tasks that call for an understanding of the law or of its institutions. This is as true today as it was a century ago.
But a proven executive — not an attorney — should have final say in managing legal risk. Because corporate Legal is a business function. And that function is not exempt from the requirements of cost efficiency and management discipline to which all other functions and business units are accountable.
From time to time in the coming weeks I will offer some thoughts on how this can work.