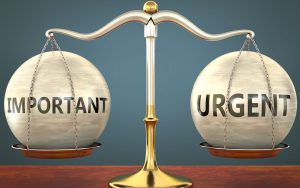 The Point
D. Casey Flaherty, legal technology consultancy LexFusion's Chief Strategy Officer, released an important essay earlier this month. Along with colleagues, he conferred with 435 corporate law departments and 250 law firms in 2022. And with 327 corporate law departments and 240 law firms in 2021. His conclusions:
1. For most companies, the legal system's demands on corporate Legal exceed that business function's capabilities to respond. And the gap between those demands and those capabilities have relentlessly widened. So some tasks vital to a company's legal safety go begging, exposing those companies to potentially catastrophic litigation and regulatory exposure.
2. Meanwhile, corporate Legal has been overwhelmed meeting current needs so that it can't take the time and money to invest in better ways to do its work. Preoccupied with urgent tactical matters, Legal drops the ball on important long-term strategic needs. So it fails to increase its capabilities at scale, directing almost all of its resources to putting out fires.
3. Despite this precarious mismatch between resources and needs, corporate Legal's leaders say that they intend, by a large majority, to reduce the budget of their function. Without explaining how they intend to scale capacity to keep pace with law's relentless, increasing requirements. This is, as Flaherty puts it, "bonkers". Continue reading