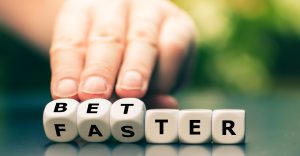 The Point
1. With the launch of its new "Precision Research" platform, Westlaw  promises to cut in half the time lawyers take to do their legal research, and offers more precise results.
2. Law firms bill hundreds per hour for legal research by junior / trainee associates who are only one, two, or three years past graduation. And most bills of better qualified law firm attorneys are on an hourly basis as well.
3. Cutting the time for that legal research time in half would cut the hourly bill for that legal research in half.
4. Cutting that bill in half would be good for client companies, especially in a recession. But, in the dysfunctional world of the billable hour business model, it would be deemed bad for law firms — and possibly a dubious move during a recession. Continue reading