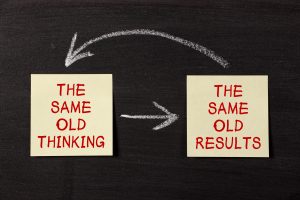 The Point
1. For decades, corporate Legal has offered two responses to spiraling costs:
(1) "Bring more work in-house" — substitute less expensive, generalist lawyers as full-time employees to whom you pay salary & benefits, for more expensive, specialist law firm attorneys who you pay by the hour, and
(2) Slow-walk adoption of technology-enabled systems to do routine and recurring legal work cheaper, quicker, and more accurately — and instead double-down on use of lawyers to do such work manually.
2. Corporate Legal's latest response to spiraling costs (as reported this past Monday, October 24, 2022, by the Association of Corporate Counsel, the leading global organization of in-house lawyers, in their State of Corporate Litigation Today Survey Report for 2022):
(1) "Bring more work in-house" — this was the leading cost containment method cited this past Monday, coming in at nearly 60% in the survey, and
(2) Slow-walk adoption of technology-enabled systems — this was reported dead last this past Monday among cost containment methods, with technology coming in at a mere 12%.
This Matters to Your Business
The C-suite executive or business owner looking to contain costs by cutting waste and proactively preventing liability should look to sources other than in-house counsel or law firms. Because the same old / same old response shown in these numbers demonstrates that the legal profession — in-house and in law firms — remains wedded to the status quo on cost containment.
Not that the survey lacks for hopeful, feel-good lip-service:
"Reducing costs by bringing work in-house, powered by technology, can have significant impacts on a company's litigation posture."
"Tech prowess ranked as the top next-generation skill for in-house counsel."
"There's also a growing appreciation for being familiar with technology in order to support legal work, with 85% of respondents saying that in-house legal professionals need to understand the impact of new technology on legal work and operations."
Given the stark reality that a mere 12% of respondents cite technology adoption as a cost containment move they have made, the survey reports a few sobering facts: "Typical total cost for litigation now exceeds $100,000," "31% of departments are seeing a higher number of litigations this year," and "46% said the average length of a litigation matter is also increasing."
Because …
Judging by the same old / same old posture indicated by the latest survey, in-house departments and law firms consider cost containment a secondary concern at best.
That complacency was at work well before — and during — the Great Recession period of 2007 to 2009.
And, according to the latest survey, it's operative now.
Attorneys are good at law, but bad at efficiency: So have a proven manager — not general counsel — run legal's budget, personnel & operations (see more about that here).