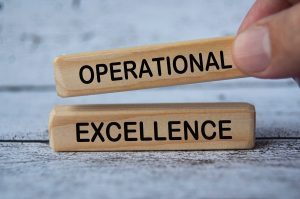 The Point
So reports The American Lawyer / Law.com (subscription).
In recent years corporate Legal departments have loudly announced that operational excellence is their new goal. Promising speed of service delivery, lower cost, and enhanced accuracy in work product as results.
Headlines like the one above raise doubts about the seriousness, or at least the staying power, of corporate Legal's commitment to operational excellence.
This Matters to Your Business
From the article:
"While legal operations functions have gained popularity in legal departments over the last couple of years, they have now become the target of some staff cuts … Looking ahead, experts suggest more layoffs could be on the horizon …."
From Mark Yacano, managing director of legal search firm Major, Lindsey & Africa:
"Are legal ops professionals going to be impacted by layoffs? The answer's 'yes'. Will they potentially be more vulnerable than other components of legal departments? I think the answer to that is 'yes'.
Because …
What is "legal operations"? Its most prominent professional society, CLOC (the Corporate Legal Operations Consortium), describes it as follows:
"Legal ops provides the strategic planning, financial management, project management, and technology expertise that enables legal professionals to focus on providing legal advice."
While licensed lawyers in outside firms and among in-house counsel offer traditional legal analysis and courtroom skills, legal ops provides the capabilities needed for operational excellence in Legal: "strategic planning, financial management, project management, and technology expertise."
Bringing such disciplines to bear in Legal is the exception, not the rule. That's why law firms and in-house lawyers alike manage their work so poorly, impose excessive costs on business clients, and miss the greater accuracy in work product that technology can provide (see here, here, and here).
But too many of the lawyers who run the corporate Legal function minimize the importance of operational excellence, in favor of their persistent preference for business as usual. And those lawyers are the ones making these layoff decisions — not legal ops professionals.
Legal ops is here to stay, despite tepid support from the attorneys they report to. But business people within the C-suite need to step in and demand operational excellence of their Legal function.