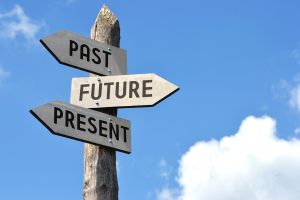 The Point
Since I first met him 5 years ago, I've come to regard Mark Cohen, along with the UK's Richard Susskind, as one of the world's two leading authorities on the legal profession's future. Here's what he wrote in his most recent regular column for Forbes, entitled "Law's Delayed Future" (subscription required):
"The industry is a digital laggard, misaligned with the needs of business and society … Law's future has been delayed by the legal profession, not by the absence of tools, resources, and a digital transformation roadmap ….
"If lawyers do not lead the legal function's future, business will … The legal function … will be a proactive,  positive force in the enterprise, not a reactive, 'department of no'".
This Matters to Your Business
Mr. Cohen's biography reveals him to be the proverbial "lawyer's lawyer":
Youngest partner at the nation's 2nd largest law firm,
Co-founder and managing director of one of the first companies providing business process and technology automation of legal tasks,
Represented 5 foreign sovereign nations and 63 of the Fortune 500 as lead trial attorney in bet-the-company litigation.
Mark Cohen has excelled by the standards of both those who practice corporate law at the highest levels, and of those who are founders and P&L leaders of business enterprise. His diagnosis of Legal is informed by experience on both sides of the client / lawyer table.
Yet Mark Cohen's view as expressed in Forbes this week is a definitely not a majority view among the practicing attorneys who run law functions in-house and in law firms.
Because …
Until now, Legal's answers to business problems have come almost entirely from attorneys — in-house and among outside counsel — to the exclusion of other forms of expertise.
Though it's true that legal operations specialists and other professionals with business process and technology expertise have recently emerged within Legal, such professionals (almost without exception), report up to practicing attorneys. That's how corporate Legal has avoided accountability to the standard management disciplines which every other corporate function and business unit must meet.
In a career spent practicing law and serving as a Fortune 500 executive I have come to the same conclusion that Mr. Cohen so convincingly advances: business people will need to make sure the Legal function is turned around, because lawyers resist doing so.