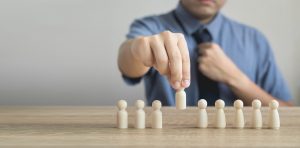 The Point
Among people of various talents and skill sets required to conduct the corporate law function, who should the C-suite and board choose to be the one in charge?
Attorneys in outside firms and in-house alike assume that only a licensed, practicing attorney can run Legal.
C-suites and boards have accepted this assumption for the most part, and act accordingly.
Attorneys are trained in, and skilled at, comprehending legal technicality, and then communicating their knowledge to clients, drafting documents, and representing the business before courts and government agencies. They are not trained in, or skilled at, management of people, processes, and budgets.
In 2022, with Legal's costs skyrocketing, and with staggering enterprise risks posed by unchecked litigation and increasing regulatory demands, today's Legal operations are too complex, and its talent requirements too varied and sophisticated, to be run by anyone other than a proven professional manager.
This Matters to Your Business
Recent comments by some attorneys who are law practice innovators address capabilities and skill sets they believe every attorney should learn.
Here's one's list:
"Today's lawyer should study:
– Project management
– Human psychology
– Customer journeys
– Systems thinking
– Automation
– Delegation
– Empathy
– Sales"
Here's another's list:
"My two cents on skills development for the legal industry — Top skills to have in the legal industry in 2022:
– Project management
– Information design
– Tech awareness
– Content creation
– Graphic design
– Business development
– Relationship building
– Growth mindset"
I constantly run across such lists. And I agree that most or all such capabilities and skill sets are needed within Legal.
But I disagree that they can all be found in one individual and focused on one job — that of the practicing attorney. In corporate functions and business units other than Legal, we accept that different disciplines offer different capabilities — and that no one job description or single individual can posses them all.
Because …
Peter Drucker, in his The Effective Executive (Collins, Copyright © 1967, at p. xvii), describes good management as the wise application of multiple talents to different tasks in the business enterprise:
" … Systematic decision review also shows executives their own weaknesses, particularly in areas where they are simply incompetent. In these areas executives don't make decisions or take actions. They delegate. Everyone has such areas: there's no such thing as a universal executive genius."
And there's no such thing as a universal lawyer genius.
Jeff Carr, legendary general counsel who cut legal costs and reduced litigation at two different Fortune 500 companies, puts it this way:
"Legal service delivery is really more about management than law. With exceptions, most lawyers are neither trained nor qualified to manage."