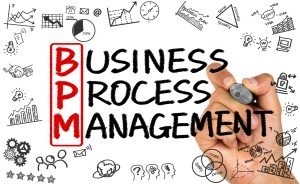 The Point
In Part I of this two-part series, I argued that:
1. Our legal system's demands on businesses persistently exceed Legal budgets,
2. The lawyers who run the corporate Legal function default to adding lawyer headcount when demands increase, and
3. Only professional management skills can increase Legal's capabilities at scale, using sophisticated business processes to perform recurring routine legal work — and few attorneys know how to do this.
In this Part II we consider how to begin to bring professional management skills to Legal.
This Matters to Your Business
Among alternative legal services providers (ALSPs), the clearest-thinking leader I've met has been Liam Brown, Chairman & CEO of Elevate Services. As a self-described "law company", Elevate Services provides processes and systems development, project management, and technology to deliver legal services to businesses at scale. And during the past year it's in the process of adding a capability that law companies have lacked until recently: the practice of law — legal advice and representation from licensed attorneys — in Arizona as of early 2023, and soon in England.
As the founder and leader of three $100-million-per-year-plus law companies, Brown, in an article written with Elevate's COO and general counsel, describes "expertise in a practice area" as mere "table stakes" for what Legal must achieve. Referring to professional management in Legal by the phrase "legal operations", they contend that Legal must go well beyond just "practicing law" to run corporate Legal effectively:
" … Proficiency in legal operations is as critical as legal acumen for modern general counsel and their law department colleagues … Historically, the legal profession has not shared this view … Consequently, many — perhaps most — corporate counsel do not have the depth of knowledge necessary to ensure that their law department operates so proactively ….
"This knowledge gap leaves in-house especially vulnerable, given that business leaders are increasingly judging the performance of law departments (and corporate counsel) with operational metrics previously applied only to other parts of the business."
Because …
Liam Brown and Steve Harmon describe the scope of management expertise as applied to Legal — legal operations —  as extending far beyond the confines of "practicing law" to which corporate Legal has traditionally limited itself:
" 1. First Principles – Treating Legal Operations as a discipline, thinking strategically, and setting and communicating a vision.
" 2. The Crux of Legal Ops – Managing the service delivery and operating model and managing the cost of delivery.
"3. Defining Success – Prioritizing the value of work ("what matters? And what matters most?"), selecting metrics, and benchmarking performance.
"4. Getting Started – Establishing a plan, understanding the current team and the workload allocation.
"5. How Change Occurs – the importance of change management, understanding and building relationships with your internal clients, and the value of quick wins.
"6. Working Smarter (and Simpler), Not Harder – Optimizing processes and using technology."  
For me, learning legal analysis and acquiring courtroom skills took years of law school, work in a prominent law firm, and numerous trials before juries — before I really "knew what I was doing". And after accepting a position as general manager of a corporate division from a corporate client, 10 years into my legal career, the skills of budgeting, setting expectations in delegating to my people, and then holding them accountable for results took years to master.
Corporate Legal should assign "law practice" tasks to lawyers. And it should have professional managers — not attorneys whose careers have been confined to practicing law — run Legal.