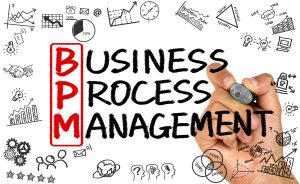 The Point
Why approach the contracting function as a form of business process management? Two reasons.
First, efficient contracting drives — and ad hoc contracting impedes — cash flow. By making the order-to-cash cycle fast or slow.
Second, efficient contracting enables quick action — and ad hoc contracting creates roadblocks — in any operation where the company collaborates with, or marshals the resources of, a party outside of the business.
That's from a business process management vantage point, at least. But there's another approach to contracting: that of lawyers.
From law school, law firm experience, and in-house counsel practice, their view of contracting centers on a request to an attorney, writing a document, deliberation between business person and attorney on terms, then negotiating with the third party about terms, signing the paperwork, and then putting the contract is a file of some kind.
This ad hoc sequence is not a "business process". And, of course, it's not efficient at all. Continue reading