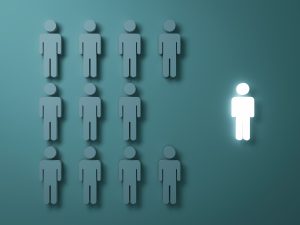 The Point
On July 27 I posted a blog piece entitled "Sometimes Only an Experienced Lawyer's Judgment Can Make the Difference Between Business Catastrophe and Success".
Here's a corollary: It's usually not the law firm in which that attorney practices that makes the difference in this selection. It's usually the individual practitioner who specializes in the area of law your company needs.
This Matters to Your Business
Like the franchise quarterback, or a prima ballerina, the difference-maker in getting first-rate legal judgment generally is the individual performer. Not the supporting cast.
Admittedly, within law firms there are practice groups in M&A, private equity, or high-growth industries like life sciences. But the practice of legal specialties, for the most part, is not a team sport. And the current active market for individual and practice group lateral hires between law firms reflects that reality (see here and here).
So large law firms organize themselves around whatever they need to do to meet the needs of those superlative individuals whose legal judgment your company needs. For instance, Alex Hamilton, a former Latham & Watkins partner in London who a decade ago launched Radiant, now a prominent alternative legal service provider in contract services, puts it this way:
"Traditional law firms aren't optimized for cooperation, they are optimized for autonomy of partners."
Also, Jeff Carr, pioneering general counsel who brought management disciplines to two companies' law departments, with consequent savings and reductions in litigation, recently wrote this about large law firms:
"[They] are hotels for lawyers, not legal service delivery enterprises. [The lawyers] stay for awhile but go to the hotel across town for a better mint on the pillow (aka 'comp package') — affinity to the mint, neither the hotel nor customer."
Because …
In my post last week, I emphasized that the sound legal foundation my entrepreneur friend needed for his venture with one of his business school professors was most likely to come from an experienced and proven attorney. That person happened to be my mentor, a lawyer with over twenty years of law practice relating to corporations and partnerships. And that mentor happened to be a senior partner in a prominent Boston law firm.
But I recommended my mentor for his professional and personal qualities, not because of his law firm affiliation. Like any other organization, law firms can include partners akin to Tom Brady on a football team, or Margot Fonteyn in a ballet company. But, to be realistic, individual proficiencies can vary markedly within groups.
Especially, given the active lateral market these days in attorneys and small practice groups among law firms.
An attorney's stock-in-trade consists of legal judgment. Period. And that is a function of individual — not group — characteristics.